HOW TO MAKE FAIRY WANDS FOR LITTLE GIRLS PARTY
How to Make a Fairy Wand
Three Methods:
A fairy wand can be ideal for fancy-dress, cosplay, or as a gift for a fairy-loving child. There are many possible ways to make a fairy wand; use your creativity to make a wand that is perfectly "you."
Steps
Making a Simple Fairy Wand
Trace a shape onto a piece of cardboard.You can also use colored card stock, a thin craft foam sheet, or even felt. Use a stencil or cookie cutter to trace the shape. Your shape can be anything: a heart, star, circle, moon, and so forth.

Cut out the shape.Try to cut just inside the lines you drew, so that you don't see the lines on the finished piece. If you want, you can cut another, identical shape out to glue onto the back of your wand.

Glue the shape to a short dowel and let it dry.

You can also use a long lollipop stick. Try to find something that is around 12 to 18 inches long. Cover the bottom ½ to 1 inch of the shape with tacky glue, and press the dowel down onto it.

You can also use hot glue. It will set a lot faster.
Consider gluing an identical shape to the back of your first shape, sandwiching the dowel in between. This will hide the glue and dowel.

Decorate the shape.

Even if you used some colored paper to make your shape, you may want to decorate it to make it even more special. Here are some decorating ideas:

Cover the shape with a thin layer of glue and sprinkle glitter over it.
Outline your shape using glitter glue or puff paint.
Draw designs inside your shape using glitter glue or puff paint.
Glue rhinestones, sequins, or beads over your shape.

Tie a bow on the stick using sheer ribbon.Leave long tails trailing from the bow. If you want, you can wrap some ribbon around the stick to make it more colorful.

Wait for the glue to dry before you play with your wand.Depending on how much glue you used, this can take anywhere between a few hours to a whole day.
Making a Fancy Fairy Wand
Get a wooden craft dowel and cut it down, if necessary.You want the dowel to be between 12 and 18 inches long.

Paint the dowel and let the paint dry.

You can use acrylic paint or spray paint. It might be a good idea to stick the end of the dowel into a lump of clay and paint the top half first. Once the paint dries, flip the dowel over, and paint the bottom half.

You can use any color you want, but great fairy colors include: silver, gold, pearly white, and pastel colors.

Wrap some thin ribbon around the dowel.Place a drop of hot glue onto the top of the dowel. Press the end of your ribbon into the glue. Wrap the ribbon around the dowel. Leave spaces between the ribbon so that you can see the painted dowel underneath. It should look like a candy cane. Secure the other end of the ribbon to the bottom of the dowel with more hot glue.

Glue a small rhinestone or beads to the bottom of the dowel.Place a drop of hot glue onto the bottom of the dowel. Press a small rhinestone or bead into the glue. The rhinestone or bead should not be wider than the base of the dowel.

Find something to use as a topper.

You can use anything you want as a topper for your wand, just make sure that it is not too large and not too heavy. You also don't want to use anything made from glass, just in case you drop it.

Find a flat, wooden shape, such as a star.
Find a small, round Christmas ornament and pull the metal cap off. The dowel needs to fit into the neck of the ornament.
Make a topper out of air-dry clay. Be sure to poke a hole into the bottom of it using your dowel.
For a creepy fairy, use a giant fake spider.
For a snow fairy, use a snowflake ornament.

Decorate the topper and let it dry.You can paint the topper or draw designs on it using glitter glue. You can also glue rhinestones onto it.

Consider adding some very thin ribbon strands to the top of your wand.This can make it even more twirly. You can use regular satin ribbon or curling ribbon (like the type you'd use on a balloon). Cut five to seven pieces of ribbon that are a little bit shorter than your dowel and glue them to the top of your dowel.

Glue the topper onto the top of the wand.3-D items, such as figurines and ornaments, will be able to sit right on the tip. Flat items may have to be glued to the side of your dowel.

Add final touches with glitter glue and rhinestones.You can glue some rhinestones along the sides of the dowel. You can also draw a thin ring of glitter glue around the bottom and top of your dowel to hide any seams and glue.

Let the wand dry before playing with it.Hot glue dries quickly, but glitter glue takes a lot longer to dry. Wait a few hours to a whole day.
Making Other Types of Fairy Wands
Make a natural fairy wand.Find a stick that is between 12 and 18 inches long, and about as thick as your finger. Use sandpaper to smooth away any rough spots, especially on the top and bottom of the stick. Decorate your stick with silk flowers, fake leaves, glitter, and ribbon. You can add a large fake flower or butterfly to the top of your wand.

Make an embossed fairy wand.

Find a wooden dowel that is between 12 and 18 inches long. Draw squiggles and vines over the dowel using hot glue. You can also glue on some beads or jewels onto the dowel as well. Wait for the glue to set, then paint the entire wand a solid color using acrylic paint. The glue will give the wand an embossed look.

To create shadows, take a slightly darker color than the one your used for your wand, and apply it to the nooks and crannies of the designs. You can use a small paintbrush or even a Q-tip.
To create highlights, dip a folded paper towel into a slightly lighter color than the one you used for your wand, and gently rub it over your designs. You can also use silver or gold for this technique as well.

Make a simple wand out of several pipe cleaners.Take two differently colored pipe cleaners and twist them together to make a striped stick. Bend another pipe cleaner into a fun shape, such as a star or heart, and twist it to your pipe cleaner stick using one of the loose ends. Tie a few long pieces of ribbon around the top of your wand, just under the fun shape.

Make a wand using a glowstick instead of a dowel.You can use anything you want for the topper, but don't decorate the glowstick itself. When you are ready to play with your wand, snap the glowstick and shake it to activate it.
Community Q&A
Question

How do I make a water fairy wand?

Wands are creative, so you can make it however you want to. For me, I would take a thin wooden dowel, place a starfish on top, and glue tiny shells in a spiral pattern around the dowel.

Question

Where can I find glow-in-the-dark paint?

wikiHow Contributor

Community Answer

Try your local craft store or even your local hardware store, as both tend to carry a variety of paints.

Question

Can I also use a straw?

wikiHow Contributor

Community Answer

A straw will probably work, but it won't be very sturdy.

Question

Do animal fairies use wands?

That depends. Fairies across all of fantasy have been depicted in countless forms, with or without wands. Most likely animal fairies have been described as carrying wands, but an equal amount have surely been without.

Question

Can I use lace for the fancy fairy wand?

wikiHow Contributor

Community Answer

For decoration, yes. For the main stick that you hold, I'd say no. But don't put too much or it might give a different effect of cascading fibers or water. But you can use it to make flowers or just use a few strands/pieces hanging down.
Ask a Question
200 characters left
Include your email address to get a message when this question is answered.
Use glow-in-the-dark paint to make your wand glow at night.
Things You'll Need
Simple Fairy Wand
Cardboard, card stock, craft foam, felt, etc.

Cookie cutter or stencil

Craft glue

Dowel, long lollipop stick, or popsicle stick

Glitter, glitter glue, puff paint, rhinestones, etc.
Video: How to Make a Tulle Fairy Wand + Lots of Great Giveaways / Freebies ! #1
How to Make a Fairy Wand images
2019 year - How to Make a Fairy Wand pictures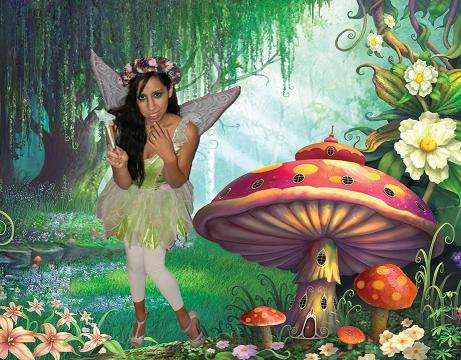 How to Make a Fairy Wand recommendations photo
How to Make a Fairy Wand pics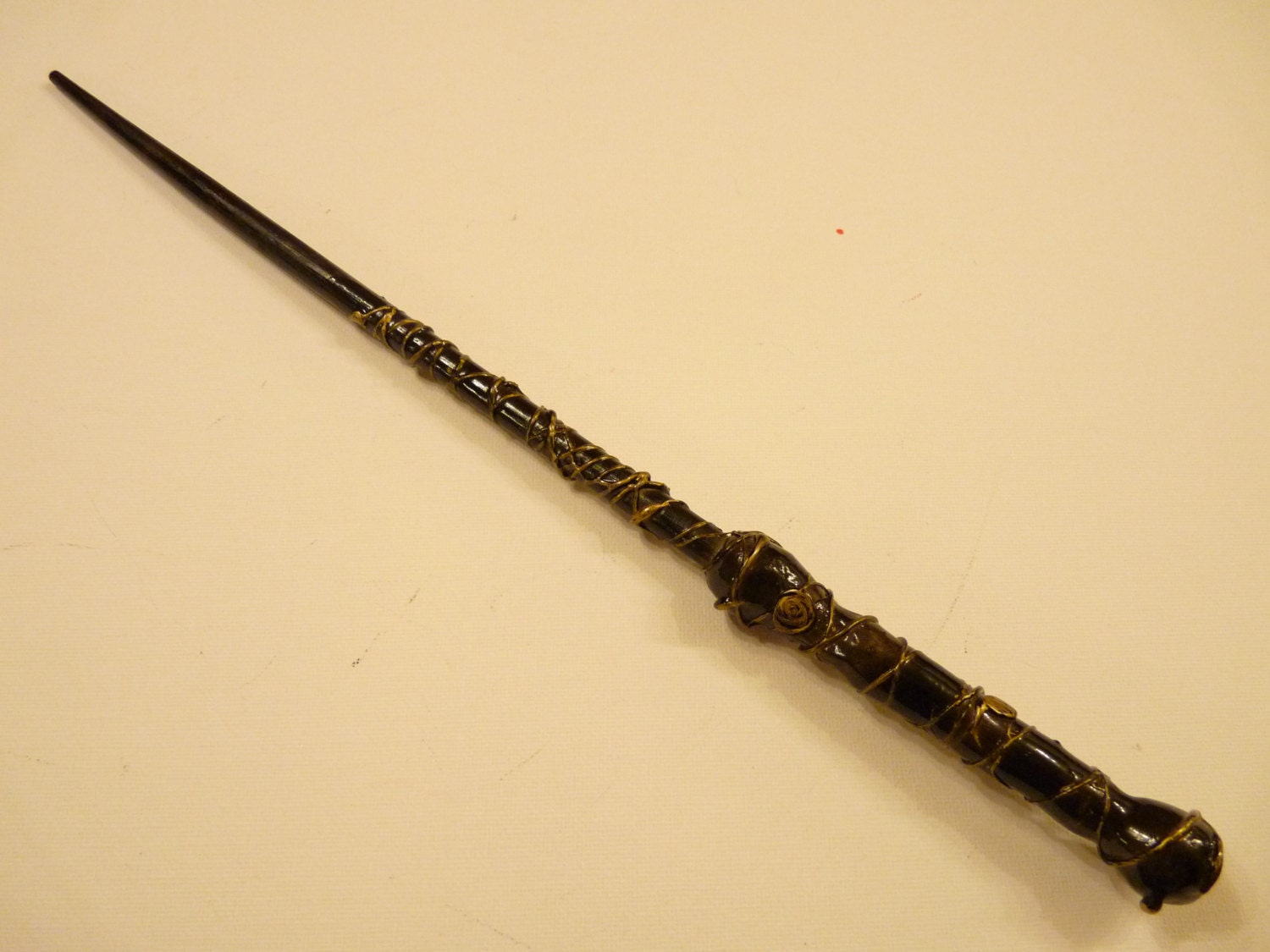 How to Make a Fairy Wand new pics
picture How to Make a Fairy Wand
Watch How to Make a Fairy Wand video
Discussion on this topic: How to Make a Fairy Wand, how-to-make-a-fairy-wand/ , how-to-make-a-fairy-wand/
Related News
Lancôme La Vie Est Belle Glitter Holiday 2013 Edition
How to Build a Log House
Giving Up the Grill for a Griddle
Men's MTM Special Ops Hypertec H-61 Watch Review – Stylish Tactical Timepieces
How to Decorate Your Home to Promote Mindfulness
15 Over-the-Top Treatments to Try Before Your Wedding Day
Is A Ferret the Right Pet for You
5 Foods That Can Help In Diabetic Weight Gain
How to Use Regedit
How to Avoid Credit Repair Scams
One-Pan Pork Chop Veggie Dinner
Is The Brain In Your STOMACH Making You Fat
9 Foolproof Ways to Remove the Difficult Halloween Makeup You Applied Tonight
How to Hire a PCAOB Consultant
Date: 29.11.2018, 23:42 / Views: 52133
---