DIY: Cheerleading Outfit + PomPoms
How to Make a Cheerleader Costume
Three Parts:
Want to dress like a cheerleader for Halloween but don't have a costume yet? Or are you struggling trying to find the right costume and want something fun and easy? With just a few clothes from your closet and a little DIY, you can have a fun Halloween costume in no time!
Steps
Making Your Pleated Skirt
Buy or use an old pleated skirt if possible.Making a pleated skirt from scratch can be very difficult to do properly, as pleats are a complicated sewing procedure. If you don't have one of your own, you can purchase one from a school uniform store or large department store like Walmart. Even if it's not technically a "cheerleader" skirt, many school uniforms still call for pleated skirts. If you don't want to spend money on a new skirt, visit consignment stores in your area. These skirts are worn by students of all ages — from kindergarten through high school. You may be able to find an outgrown or unneeded pleated skirt that fits you for a fraction of the original price.

Take your measurements.

You will need two basic measurements for this skirt: waist and length. Wear whatever undergarments you'll be wearing with your costume, but don't take these measurements over other clothes.

Waist: Decide where you want the skirt's waistband to sit. Most cheerleader skirts reach fairly high up, to around the navel. Use a measuring tape to measure your waist at that level, holding it snugly. Make sure not to suck your stomach in, so the skirt won't be too tight while you're wearing it. Make a mark with a pen or sticker to mark your chosen waistline on your body.
Length: Measure from the mark or sticker on your waistline to wherever you want the skirt to fall on your leg.

Cut your fabric.You can purchase fabric at many craft and design stores. The length of the fabric should be your length measurement, plus an inch or so for the hem and waistband. For the width, multiply the waist measurement by three (to allow for the pleats), then add 2 inch for the seam and zipper.

Hem the bottom of the skirt.

If you wait until after you've turned the flat fabric into a tubular skirt and created the pleats, hemming the bottom of the skirt will be very difficult. Your hem measurement should be about 1 cm above the bottom edge of the fabric.

Using a pencil, make light marks all along the fabric to show where the hem should fall. Make accurate 1 cm measurements throughout, so your hem will be even.
Fold the bottom of the fabric up so the edge just touches the marks you've made on the inside of the skirt. Pin the fabric into place with sewing pins.
Either thread a needle and sew the hemline by hand or use your sewing machine to create your hem.

Mark your seam allowance.

Once you've hemmed the bottom of the fabric, lay it out flat with the hem pointing toward you. The left and right sides of the fabric, from this position, will be the edges that are sewn together to form the seam of the skirt. You've given yourself 2 inches of extra width, so measure 1" on each edge (left and right) of the fabric and mark your seam allowance with a pencil. Just as with the hem markings, make a series of accurate measurements from the top to bottom of the fabric to give yourself a line you can follow later.

Mark a vertical line down the midpoint of the fabric's width at this point as well. To find the midpoint, measure the entire width of the fabric and divide it by half. Mark your vertical line at that half-measurement.
All marks should be made on the "inside" of the skirt.

Mark your pleats.

Measuring from the left seam allowance mark (not the edge of the fabric), make a pleat mark every 3 inches until you reach the end of the fabric. Look at the pleat marks you've made, and think of them as falling in a 1-2-3, 1-2-3 pattern. Place a pin through each "1" pleat mark at the un-hemmed top edge of the fabric.

Pull the 1" seam and zipper allowance on the right side of the fabric down and pin it out of the way.

Pin your pleats.Pinch the fabric at the first "1" pin (1-1) and pull it over to the next "1" pin (1-2). Remove the pin 1-1 and pin the fabric into place at that spot with pin 1-2. This creates a pinned pleat. Repeat this process by pinching the fabric at the third pin (1-3) and pulling it over to pin 1-4. Remove pin 1-3 and pin the fabric into place at that spot with pin 1-4. Continue doing this until you reach the edge of your fabric.

Iron your pleats.Lay the pinned fabric flat on a stable surface and arrange the pleats so the crease and lie as you want them to lie. Iron over the pleats to create firm creases.

Sew your top edge.Once you've pinned all of your pleats into place, you can sew your waistband. Just as with the hemline, you can either sew this by hand with a needle or use a sewing machine if you have one. Just make sure to sew in the opposite direction in which you created your pleats to make sure your pleats don't bunch up.

Create a waist for your skirt.Once you have sewn your waistline, make a mark on each 2" down from the waistline. Sew down each pleat in a straight line from waistline to the 2" mark to create a fitted waistline at the top of the skirt. Otherwise, the skirt will flow more like an A-line skirt.

Make a waistband.

Measure the width of the top edge of your skirt and cut out another piece of fabric in this width. The length should be the thickness of your desired waistband (an inch to 1.5 inches should suffice) multiplied by 2. Fold this fabric in half along its vertical axis so you have a wide piece of fabric folded over to half its length. The "inside" of the fabric should be facing out. Sew the two long edges of the fabric together with a needle or sewing machine.

When you've finished, turn the fabric right-side-out like you would with a sock. This will be the waistband for the top of your skirt.
Iron this flat as well.

Attach the waistband to the skirt.Lay the waistband over the outside (what people will see when you're wearing it) of the skirt, and pin it into place from left to right. The top of the waistband should line up neatly with the raw edge of the skirt fabric. Using a sewing needle or sewing machine, stitch these two pieces of fabric together along the top edge.

Mark the zipper.

Fold your skirt fabric over so that the "outside" parts touch each other. You should be looking at the inside of the skirt from your position. Unpin the seam allowance that you tucked away earlier. Arrange it so the raw edge of seam allowance lines up with the raw edge on the other side of the skirt fabric.Pin those two raw edges together down the entire length of the seam allowance. The extra seam allowance should still extend out to the side of the pins.

Lay the zipper along the seam allowance where it will be inserted, then mark where the bottom of the zipper ends.

Sew the seam.From the mark where the zipper ends to the bottom of the skirt, sew a normal straight-stitch with a needle or sewing machine. This will create a firm seam for the skirt. However, create a loose, temporary seam along the top length of the skirt, where the zipper still needs to be inserted.

Insert the zipper.

Press the loose, top part of the seam open and lay your zipper along it, where it will be inserted. Make sure the zipper's teeth are lined up with the seam, and that the zipper is facing outward. When you pin the zipper into place, you should be looking at the inside fabric of the skirt and the back of the zipper. The pins should all be on one side of the zipper — either the left or the right. Sew down the unpinned length of the zipper. Then, remove the pins and sew up that side.

Then, turn the skirt right-side-out. Snip through the loose stitches you created along the top of the skirt to reveal the zipper.

Sew snap fasteners into the waistband.

You want to make sure the extra flap of fabric stays put when you're wearing the skirt. The easiest way to accomplish this is with snap fasteners that can be purchased online or at any arts and crafts store. They can also be called "press studs." Simply sew them into place using needle and thread. Be sure that they're placed properly so they close neatly.

With this final step, you've created your own pleated cheerleader skirt!
Making Your Pom Poms
Buy your materials.

A cheerleading costume isn't complete without the pom poms. The best material to use for durable, puffy pom poms is plastic or vinyl tablecloth. For two-color pom poms, buy two tablecloths — one in each of your desired colors. You will also need a pair of scissors, electrical or duct tape, and a ruler.

You can find these materials in the party section in grocery stores or at most party or dollar stores.
You can also buy premade pom poms if you don't want to make them yourself.

Cut your materials into manageable rectangles.Work with one tablecloth at a time, if you have more than one. Remove it from its packaging and arrange it so that the cloth is folded in half. It should have a large width and short height. Cut along the folded end to separate the fabric into two pieces. Keeping the two pieces in place, fold them over again so you're looking at 4 layers of fabric that are the same width, but even shorter in height. Cut along the folded end again, so you have 4 pieces of fabric stacked on top of each other.

Fold the rectangle in half.

Your 4 pieces of fabric should still be stacked on top of each other. Now, fold them so that you have 8 layers of fabric that are the same height, but half the width of what you ended the last step with. Cut along the short folded edge to create 8 strips of fabric.

Fold and repeat this process once more so that you end up with 16 pieces of fabric that are close to being squares. Depending on the dimensions of your original tablecloth, they may still be a little rectangular.

Repeat the entire process with the other tablecloth.You should end up with 32 squares of fabric — 16 in each color.

Stack the squares in alternating colors.

To create pom poms that have both colors in them, you want layer the colors. Put down a sheet of Color A, then one of Color B, then Color A, then Color B. Make two stacks — one for each pom pom. Each stack should have 16 squares — 8 in Color A and 8 in Color B.

Line up the edges of the squares as best as you can. It's unlikely they'll line up perfectly, but that's ok.

Cut the tassels.

Place each stack of squares, with the edges lined up, on a flat surface. Tape each one down to the surface by placing long strips of masking tape along their centers.Each square should be bisected by tape.

Lay a ruler down perpendicular to the tape so that it creates a straight line down to the edge of the fabric on one side. Cut along the ruler up to the tape, but don't cut through the tape. Do this all along the edge of the fabric, creating evenly sized tassels.
Repeat this process on the other side of the tape.

Fold the squares like an accordion.Remove the masking tape from your two stacks of fabric and position them so that there's a spine pointing up from your position. The tassels should be out to the left and right of each stack. Fold each stack like an accordion — folding up, then down, then up, then down. It may help to fold two length up, then one length back.

Bind the centers with electrical tape.

Holding your accordion of layers together tightly, wrap a piece of electrical tape around the center to secure it. The tape should be applied as tightly as possible, so go slowly and be deliberate in your movements.

You can also add a ribbon or strap around the tape. This will act as a handle for you to hold on to once you've fluffed the tassels.

Fluff the tassels.

At this point, the tassels are laying fairly flat against once another. Go through your pom pom and pull the tassels in different directions, creating more volume. Continue this until you have a rounded, fluffy pom pom.

This step will take a little while to complete, but be patient. You will have great pom poms when you're done.
Deciding the Rest of Your Look
Pick a top.If you want to go for a vintage look, choose a tight sweater. You can also wear a tank top with thick straps if the weather is too warm for a sweater. Ideally, you have a top from with the team's logo on it, but that may not be the case. Use markers to write your team's name or draw its logo onto your top.

Use transfer paper to spice up your top.If you want to add something extra to your costume, try adding the logo of your favorite team to your plain shirt or tank top. Download or create the image you want on the shirt, then print it onto the transfer paper. Cut out your image and iron it on to the shirt, following the directions for the transfer paper.

Add shoes and socks.

Once you have your base outfit, you need to finish off your outfit with shoes and socks. Cheerleaders wear short white ankle socks with their uniforms. They will look good with any outfit you choose, no matter the color. Pick tennis shoes or small sneakers. If you don't have shoes that match the colors on your uniform, plain white sneakers will look good with anything.

You can add flare to your shoes by adding small pom poms that match your costume to your shoelaces.

Do your hair and makeup.

Put your hair in either a high ponytail or in pigtails. It gets your hair out of your way and gives your looks extra bounce. For your makeup, apply your foundation and powder like you normally do. Add a light blush to your cheeks. Also put on mascara and a shimmering white or bronze eye shadow color. Finish it off with a light pink lipstick or lip gloss.

You can add some words on your cheeks, something like your team's name or generic phrases such as "Go Team" or "Go, Fight, Win." These can be drawn in makeup pencils or face paint.
You can also add glitter embellishments to your makeup or bows in your hair that match your costume. Anything that makes you look like you have spirit is appropriate for a cheerleader costume.
Community Q&A
Question

What if I don't have a tank top or don't wan to use one?

wikiHow Contributor

Community Answer

Just use a long-sleeved top. Or, you can cut the sleeves of a long-sleeved top to elbow length so you won't be too warm.

Question

What if I don't have transfer paper and I don't want to buy any?

wikiHow Contributor

Community Answer

You can use fabric paint or markers but these methods will require a little more effort and care for the design to look good and realistic.

Question

What if I don't have a tank top and don't want to buy one?

wikiHow Contributor

Community Answer

You could fold in or cut off the sleeves of a T-shirt, or tuck in a leotard/swimsuit.

Question

What if I can't make a skirt?

wikiHow Contributor

Community Answer

Then ask your parent/guardian to buy you one. You can work to pay off the cost if they prefer that.

Question

What do I do if I can't make any of this stuff?

wikiHow Contributor

Community Answer

Ask a family member or a friend to make it for you.

Question

What can I do to make pom poms if I don't have two colored materials?

wikiHow Contributor

Community Answer

Try using an old, colorful shirt that you don't you don't use anymore and just cut it up like regular fabric.
Unanswered Questions
How can I make my own pom poms?

How can I D.I.Y. the cheerleader costume from High School Musical and Glee?
Ask a Question
200 characters left
Include your email address to get a message when this question is answered.
Made Recently
Loading...
Did you try these steps?
Upload a picture for other readers to see.
Upload error
Awesome picture! Tell us more about it?
Article Info
Categories:
In other languages:
Español: , Русский: , Italiano: , Português: , Deutsch: , Bahasa Indonesia: , Français:
Thanks to all authors for creating a page that has been read 101,590 times.
Video: DIY Shake It Off Cheerleader Outfit - Taylor Swift Costume Idea!
How to Make a Cheerleader Costume images
2019 year - How to Make a Cheerleader Costume pictures
How to Make a Cheerleader Costume forecasting photo
How to Make a Cheerleader Costume photo
How to Make a Cheerleader Costume new foto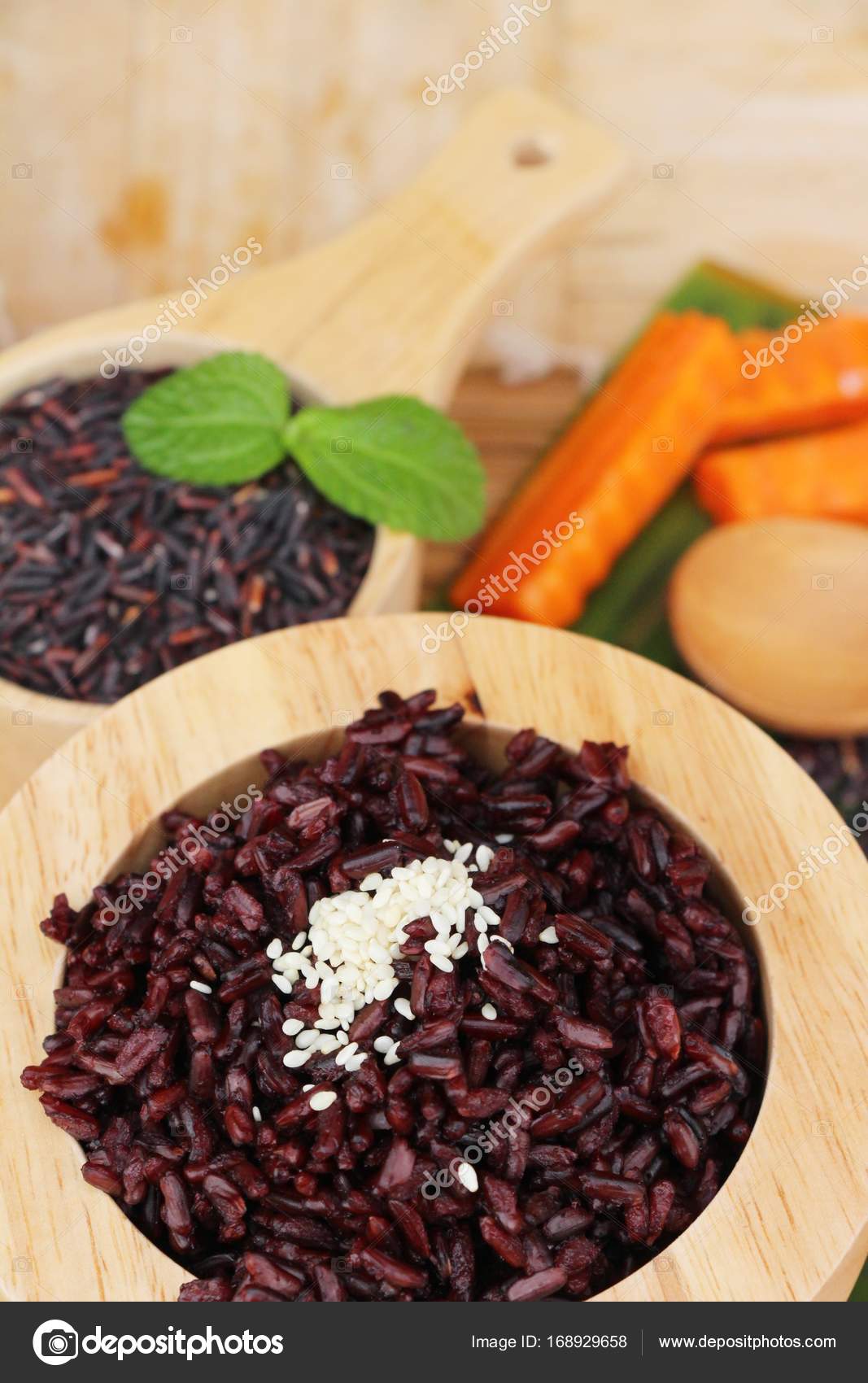 pictures 10 Harsh But True Illustrations that Show Our Changed Society
How to Waterproof Clothes8 of the Best Yogurts to Buy at the Grocery StorePsychopaths use Tinder for ego boost and one night stands, even when in a relationship
The New Star Wars: The Force Awakens Poster Is HereMichelle Obama opens up about miscarriages and IVFJoining a Uterine Cancer Support Group
Paris Fashion Week trends, Fall-Winter 2014-2015Vietnamese Steak SandwichEmotional Development in Children 7-12 Years
Watch How to Make a Cheerleader Costume video
Communication on this topic: How to Make a Cheerleader Costume, how-to-make-a-cheerleader-costume/ , how-to-make-a-cheerleader-costume/
Related News
How to Use a Treadmill
How to ask your mother that you need a Bra
20 Trendy And Chic Bronde Hair Ideas
How To Build 5 New Year's Eve Outfits Around Staples You AlreadyOwn
How to Hook up a Computer
How to Develop a Good Personality
How to Diagnose ENT Problems
How to Relieve Gum Pain
31 Gorgeous Long Bob Hairstyles
How to Make an Americano
Rebecca Minkoff To Katy Perry: The Best Call Me Maybe'Videos
Date: 16.01.2019, 17:52 / Views: 31484
---