Bohemian decorating ideas
How to Choose Bohemian Style Home Decor
Four Methods:
Bohemian style is a bright, colorful, and creative expression for your home. It gives you freedom and can lead to unique rooms. This type of style is cluttered and chaotic, but can feel homey and fun. To create a bohemian look in your home, choose bright colors, mix your patterns and textures, and find unique furniture pieces.
Steps
Choosing Colors, Patterns and Textures
Mix patterns.

One way to achieve the bohemian look in your home is to mix patterns. It's okay that it doesn't match. Choose patterns that you like and put them together with no care to having them match perfectly.

You may want to choose a color base, like red or blue, and only choose patterns that have that base color.
Choosing different kinds of patterns may help reduce any clashing. Two mismatched florals may look worse than a floral placed next to a southwest pattern.

Choose a variety of textures.

Another way to achieve the bohemian style is to have cotton alongside satin, faux fur, corduroy, and flannel. Try different textures on different items, or try mixing textures on the same item.

For example, you may have a cotton comforter, satin pillows, and a faux fur throw blanket. You may also use pillows and blankets made from satin, corduroy, faux fur, and cotton.
Choose chairs, sofas, and ottomans with different textured materials.
Consider mixing textures on rugs, wall tapestries, and curtains.

Pick bold, bright colors.

One of the keys to bohemian decor is the color scheme. Bold, bright colors of any shade can complement a bohemian room. Common colors are rusted red, deep orange, gold, brown, electric blue, deep purples, and pinks.

You can choose one base color, or a few complimentary colors to start with.
With bohemian decor, you can really choose any colors you want.
Selecting Accents and Accessories
Add colorful pillows as accents.

You can accent your colorful patterns with throw pillows. Pillows add a perfect pop of color to your room, and help bring out the color palette. You may want to choose an accent color not prominent in the patterns to bring out the subtle colors.

You may also want to choose accent pillows with patterns.

Select bold accents and accessories.

Bold, excessive accessories and items help build the bohemian look. This means you can pile cushions on the sofa or on your bed, add lots of decorative pieces to the walls and on shelves, and put up multi-colored curtains and bedding. Cover your entire floor with rugs or place house plants on every surface. The options are unlimited, and you can have fun with your choices.

Drape tapestries from the ceiling or around your bed to make a canopy or place them over chairs and dresses.
You can even choose to repurpose pieces as accents. For example, you may use a window pane or a rug as a wall decoration.
Stack your jewelry on your dresser for a bohemian decorative flair.

Choose unique furniture pieces.

Bohemian chic furniture is quirky and unique. This can be anything. A canopy bed, a chaise lounge, or an antique headboard can accent any bohemian decorated room. As you shop, look for interesting pieces.

For example, you may find an antique looking dresser or armoire that has painted details or a distressed desk and chair.
Use ottomans with interesting fabrics, like velvet, satin, or corduroy.
You can look for pieces at antique shops, thrift stores, and garage sales. You may be able to find bohemian pieces to buy in stores.

Include bohemian wall art.

Empty walls are the opposite of a bohemian decor. Cover your walls in vivid tapestries, artworks, and wooden wall art. Don't worry about cluttered walls or matching the decor. The bohemian ideal is to express your artistic side.

For example, you may hang up a wall tapestry with a teal background with pink and yellow geometric patterns, prints of famous artworks, framed album covers, wooden wall art bought at local art fairs, and interesting wall hangings found at a thrift store.
You may consider doing a collage on a wall of postcards, magazine cutouts, art prints, posters, and anything else you enjoy looking at.

Choose unique lamps.

The bohemian look is accented by soft, warm light. This is achieved by unique lamps and candles around the room. Look for lamps in interesting shapes, shades with unique patterns and bold colors, different textures like satin or silk, and even beading hanging from the shade.

Consider hanging lighting from the ceiling or putting up globes.
Putting Your Room Together
Paint your furniture.

bohemian style includes interesting furniture. You can get this look by painting your own furniture. Turn a boring table or dresser into a bohemian piece by painting it a bright color and adding accents to it.

For example, you may color the base of the dressed one color and paint each drawer a different accent color. Take a table and paint a geometric pattern on it. Take a chair, paint it, and add accents on the slats and the seat.

Make it cluttered.

Bohemian-inspired rooms are very cluttered. They have many different pieces of furniture, including tables, chairs, and chests. Everything is next to one another, cramped, and overflowing with knick knacks, blankets, pillows, and rugs.

Don't be afraid to put more furniture, accessories, and accents in the room.

Add bohemian window treatments and rugs.

Rugs are an essential part of bohemian decor. You can add one rug in a bright design, or you can cover your entire floor in mix matched patterned rugs. Long flowing curtains in bold designs or made of textures like satin, silk, or lace finish off the bohemian look.

You may combine a window treatment and bed canopy by using part of the canopy around the windows.
Beading also makes a very bohemian window treatment.
Determining If Bohemian Decor Is Right For You
Choose a bohemian decor if you are an artistic type.

Bohemian decor is a great choice for artistic people who like unconventional style. Since bohemian looks are mixing colors and patterns, you can easily express yourself with this style.

If you like sleek designs and simple styles, or you are very organized, this decor may not be for you.
If you don't want a lot of color in your home, you may not want this style.

Go for bohemian decor if you like chaotic style.Bohemian decorated rooms and houses encompass a lot of different elements. These often do not match, have loud colors and designs, and can feel cluttered and chaotic. If this fits your style, bohemian decor is for you.

Determine where bohemian decor will fit in your home.

This type of decor may not be appropriate for all rooms in your home. You may want to outfit your bedroom, your kitchen, your living room, or your entire home in this style.

Think about your family and your preferences before you choose this style.

Be creative and unique.

The great thing about decorating in a bohemian style is that there is no right or wrong way to do it. You can choose any patterns, colors, or style. Pick pieces you like to put together.

Each room in each house is unique. Figure out what is important to you and what patterns and colors you enjoy. This is what you should include in your decorating style.
Video: 5 Bohemian Home Décor ideas
How to Choose Bohemian Style Home Decor images
2019 year - How to Choose Bohemian Style Home Decor pictures
How to Choose Bohemian Style Home Decor forecast photo
How to Choose Bohemian Style Home Decor picture
How to Choose Bohemian Style Home Decor new photo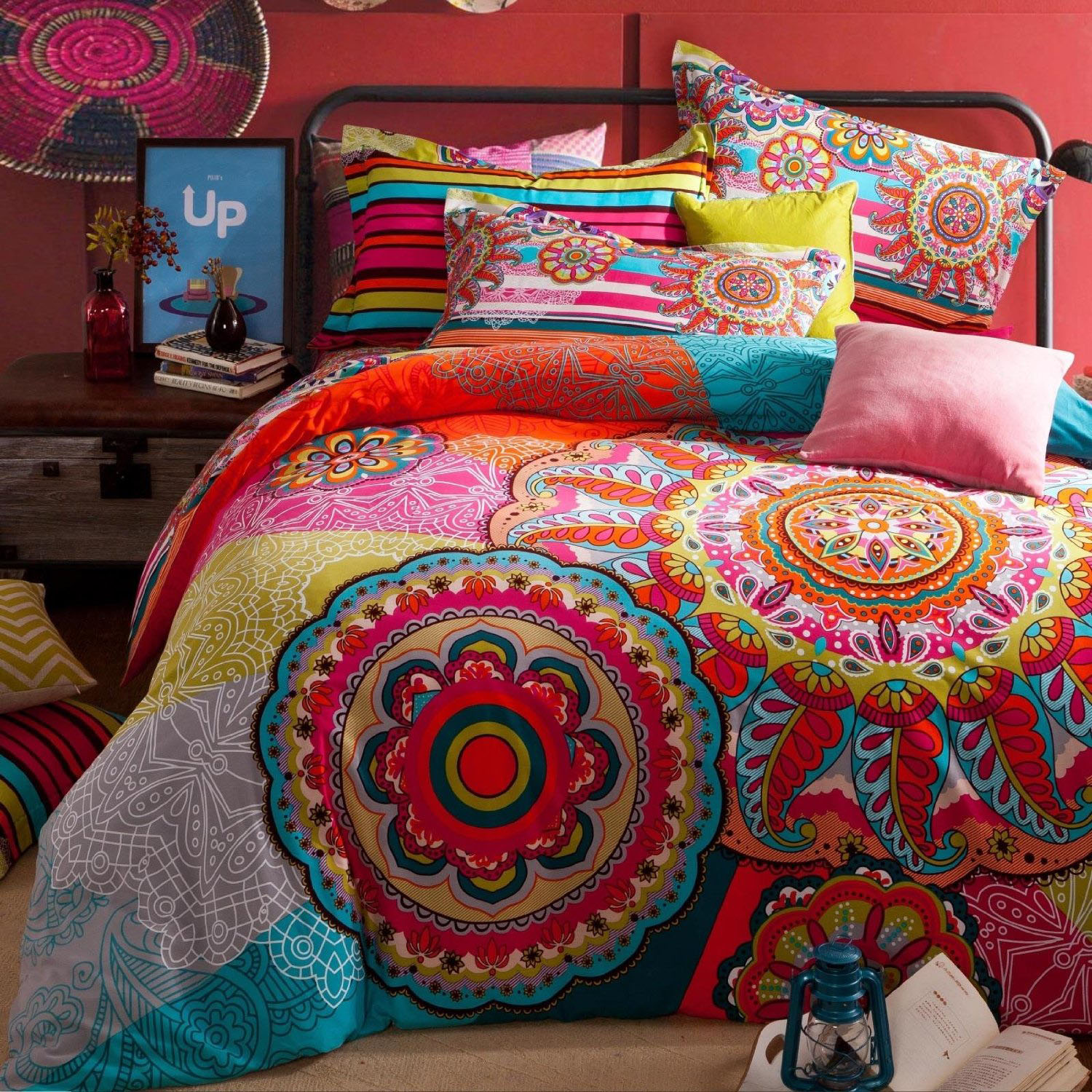 pics MORE: Karlie Kloss and Joan Smalls Say They're Too Famous to Be in Runway Shows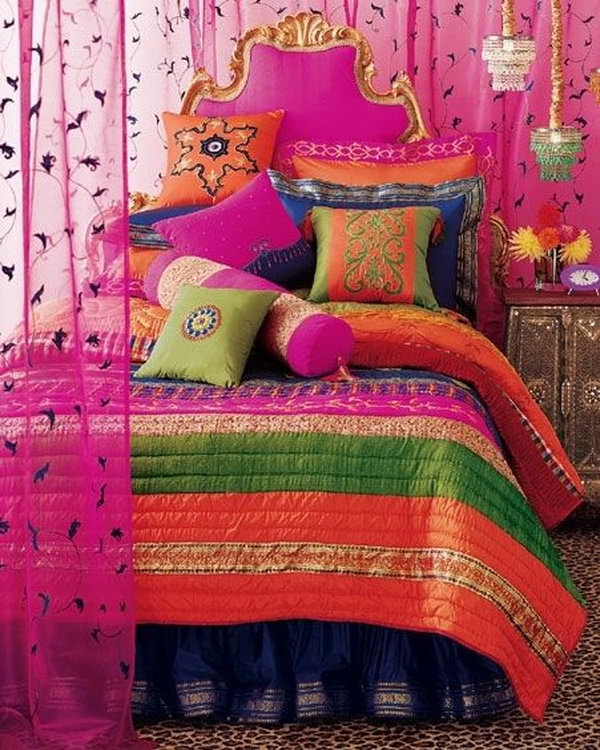 The 8 Best Skateboard Trucks to Buy in 2019Ashwagandha For Thyroid In Hindi
10 Gorgeous Red Carpet Hairstyles to TryIRLThe Truth About Tax DeductionsHow to Avoid Dreams While Sleeping
Top 10 Ab Workout Routines
Watch How to Choose Bohemian Style Home Decor video
Discussion on this topic: How to Choose Bohemian Style Home Decor, how-to-choose-bohemian-style-home-decor/ , how-to-choose-bohemian-style-home-decor/
Related News
How to Look Younger Into Middle Age
Tips for Parenting a Child with ADDADHD
How to Treat Genital Herpes
Chili-Orange Shrimp with Couscous
Diane Kruger EXCLUSIVE: Actress Talks Skinny-Dipping In LA With Joshua Jackson
Can I Still Develop COPD
Best Dumbbell Set for Home Use
MORE: Science Says The Best Time To Drink Coffee Isn't Only TheMorning
How to Pull Off Pastel Like a Street-StyleStar
15 Spa Weekend Ideas Your Tired Ass Deserves
Cherry Cheesecake Ice Cream
Date: 11.01.2019, 02:50 / Views: 34534
---