Glitch Season 2 | 3 Things You Didn't Know About: Kirstie | on Netflix 28 Nov
6 Things You Didn't Know About Kirstie Allsopp
Kirstie Allsopp, 43, started her career in television in 2000 as co-presenter with Phil Spencer on the property programme, Location, Location, Location. Since then she has been on a mission to make us all tap in to our creative talents. She divides her time between West London and North Devon with her partner, property developer, Ben Anderson, children, Bay, nine and Oscar, seven and stepchildren Orion, 16, and Hal, 13.
Kirstie Allsopp would rather by tidy than on time
'I'm not a total clean freak but I am on the spectrum. I can't bear coming back to a dirty house. I can't abide clutter. If I know someone isn't going to tidy up before I get home, and if I'm the one that's doing the tidying, I will then end up being late if that's what it takes.'
Here are Kirstie's top decluttering tips…
Kirstie Allsopp is Phil Spencer's 'other wife'
'Funnily enough, we don't see each other socially that much, but we do sometimes make plans. He refers to me as his 'other wife'. People think we're actually a couple. It doesn't help if Phil fuels the rumours that we're having an affair! After he told a story about him helping me after I got locked out of my hotel room, the papers created a headline: 'Phil and Kirstie forced to explain why they're sharing a room'. What he was trying to explain was how intimate we are without ever thinking about it. Our relationship is one of total trust and honesty.'
Kirstie Allsopp isn't afraid to speak her mind
'I know I can be outspoken but when you're in the public eye, you have a responsibility to talk about matters that are important to you. If you have a platform, you should use it. This has got me in trouble in the past – for instance last year when I said women should start having babies earlier. Now all the fertility experts are saying the same thing, I feel like saying, 'I told you so!'
Kirstie Allsopp has changed since losing her mother
'Once you experience bliding grief, it makes you very afraid. My mum died 18 months ago of cancer. In a way, mum was incredibly lucky. She was 42 when she first got cancer, and she was 67 when she died. She survived far longer than most other people. Grief, for me, wasn't spiritual; instead it has made me very, very scared of losing someone else that I love. Ben and the children are terrible risk-takers. I want them to lead that outdoorsy life, but that doesn't mean I never get scared.'
Kirstie Allsopp is very careful about her own health
'I don't drink a lot of alcohol, I eat healthily and I have regular [breast cancer] scans. My sister, Sofie, had a double mastectomy in 2010, but I don't want to have one. I'm older now than my mother was when she was first diagnosed with breast cancer.'
Kirstie Allsopp is strict about family time
'Weekends are supposed to be the opposite of the week, so we tend not to do that much. I love that feeling on a Saturday evening when we're not going anywhere. Just Ben and me lying in bed with the kids watching family TV. I'm very strict about having my weekends. Even though I sometimes find it hard to say no, from Friday evening to Monday morning, that's it. No more work.'
Read our full interview with Kirstie Allsopp in September's w&h.
Video: ✭ 6 INTERESTING FACTS ABOUT PENTATONIX ✭ (Acapella Group / Band) FAST FACTS ONLINE
6 Things You Didn't Know About Kirstie Allsopp images
2019 year - 6 Things You Didn't Know About Kirstie Allsopp pictures
6 Things You Didn't Know About Kirstie Allsopp forecast photo
6 Things You Didn't Know About Kirstie Allsopp pics
6 Things You Didn't Know About Kirstie Allsopp new images
photo How to Hack Broadband for Speed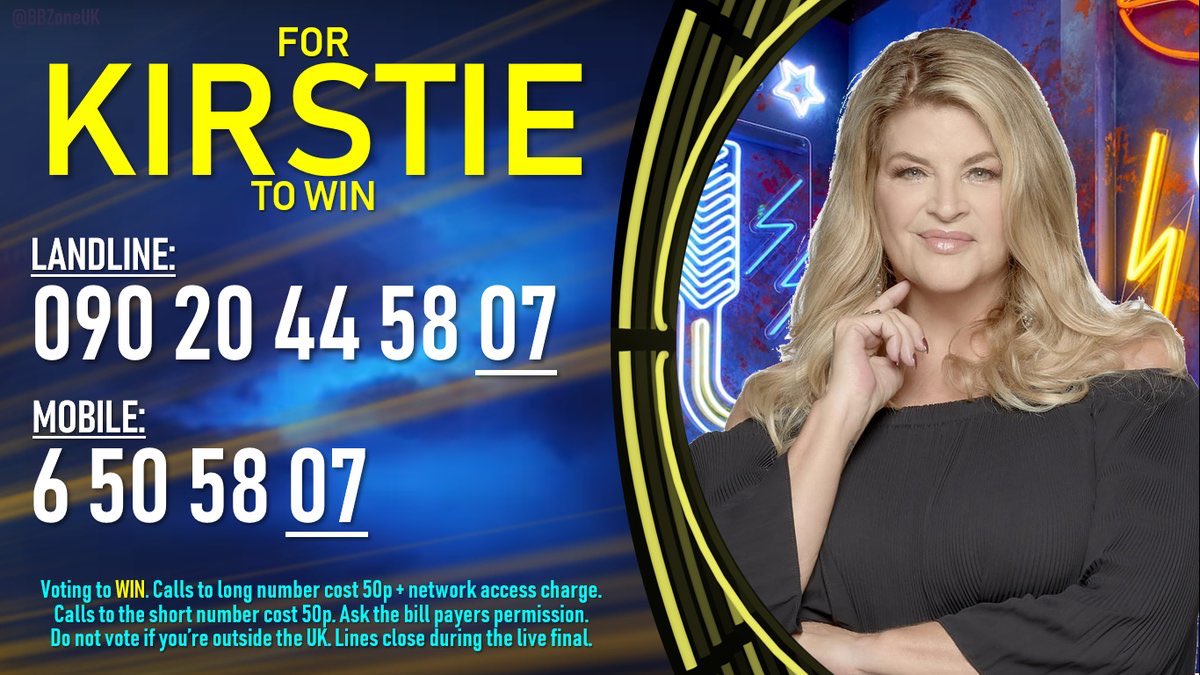 Lancome French Paradise Summer 2015 Makeup Collection
Vanessa Marcil Reveals That She Has Suffered a Seventh Miscarriage
How to Choose a Good Hiking DogBetter With or Without: Celebrities WearingGlassesHealth and beauty benefits of tomatoes
Watch 6 Things You Didn't Know About Kirstie Allsopp video
Discussion on this topic: 6 Things You Didn't Know About Kirstie , 6-things-you-didnt-know-about-kirstie/ , 6-things-you-didnt-know-about-kirstie/
Related News
How to Cope With Being Blind
10 Things Your Boss Wont Tell You
Is Taylor Hill the Next It Model
How to Create Decorative Balloon Flowers
15 Terrible Snacks For Weight Loss
Flat Belly Diet Foods
Blake Lively's Dream Present Would Bankrupt RyanReynolds
Andrew Garfield is facing criticism for claiming to be a gay man just without the physical stuff'
How to Create a Tropical Area Inside a House
3 Effective Yoga Asanas To Cure Kyphosis
Sample Request for Letter of Rec for Grad School
Best Kerala Saree Blouse Designs
Date: 11.01.2019, 12:56 / Views: 84535
---